Sun 29 Aug 2010
Posted by Christian Donner under
Community
,
Nature and Wildlife
Comments Off

on Medfield Wheelock School Conservation Land Clean-up (9/26/2010 at 2pm)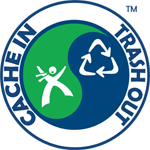 I am organizing a Cache In – Trash Out Event (CITO) for the conservation land behind Ralph Wheelock School in Medfield. If this sounds complicated, fear not. It is a simple cleanup effort that uses the power of GPS devices and the community of geocachers to bring a group of people together at the same time and place. The event is scheduled for 9/26/2010 at 2pm. Bring the entire family, trash bags, a rake, and any other tool you may find helpful. 
Specifically, I want to target the area behind the gravel pit, on top of the hill, that is the location of frequent parties and the site of camp fires and BB gun practices. Unfortunately, the people engaged in these activities do not show much appreciation for the land, and at the end of this summer there is an extensive mess that is too much for one casual dog walker like myself to clean up. I am counting on the support of like-minded Medfielders and geocachers. 
I created a CITO event on geocaching.org that can be used by geocachers to locate the site. It is also very close to an existing cache (A Stop along the Bay Circuit Trail).  Let's meet at 2pm on Sunday 9/26 (the day after Medfield day) at the site. Parking is available at the Wheelock school, although during soccer games and practice, which is likely to be going on on a September Sunday, it may be necessary to park some distance away from the gate that is the entrance to the soccer fields, but also marks the beginning of the paved trail that leads to the site. 
The trash consists primarily of bottles, cans, and BB gun artifacts such as CO2 cartridges and millions and millionss of plastic pellets that are strewn all over the area. I am not sure if it will make sense to try cleaning up the latter, since they are so small and there are so many. On the other hand, if left alone, they will soon be covered by leaves, so this is the last opportunity to collect them. I am thinking of using leaf blowers and shovels, but the resulting material will be a mix of soil, wood, and plastic pellets, it will be heavy, and there will be a lot of it – probably too much to be hauled away by volunteers on foot. Let me know if you have a better idea.
Link to an article in the Medfield Hometown Weekly